Our School Nursery


Welcome to St Gerard's Catholic Primary & Nursery School
"Our Nursery is a place of learning within a loving and Christian community. We achieve this through our mission statement: "Guided by God, St Gerard's is an inspiring and aspirational community where we learn to love, hope, dream and achieve. All staff, children, governors and parents contribute to school life and share in its growth and well being."
We, at St Gerard's Nursery School, infuse the belief that learning should be fun and exciting. This is to ensure children develop a positive self-concept and feeling of self-worth. Our staff are passionate to create interesting and joyful experiences which encompass all talents, interests and desires. At St Gerard's, we seek to help children make a successful break from their home environment whilst encouraging them to develop a feeling of success. Development of self-expression, self-control and responsibility is fundamental in helping Nursery children become a part of a new group and will build a sound foundation as they transition into Reception at St Gerard's Catholic Primary and Nursery School.
Our Learning Environment
"Effective room arrangement creates natural traffic patterns throughout the classroom, which allow children to be more independent, provide areas for children to play individually and in large and small groups, and give teachers proper supervision of all the children from any area of the classroom to ensure safety and reduce conflict."

(Early Childhood News, 2017)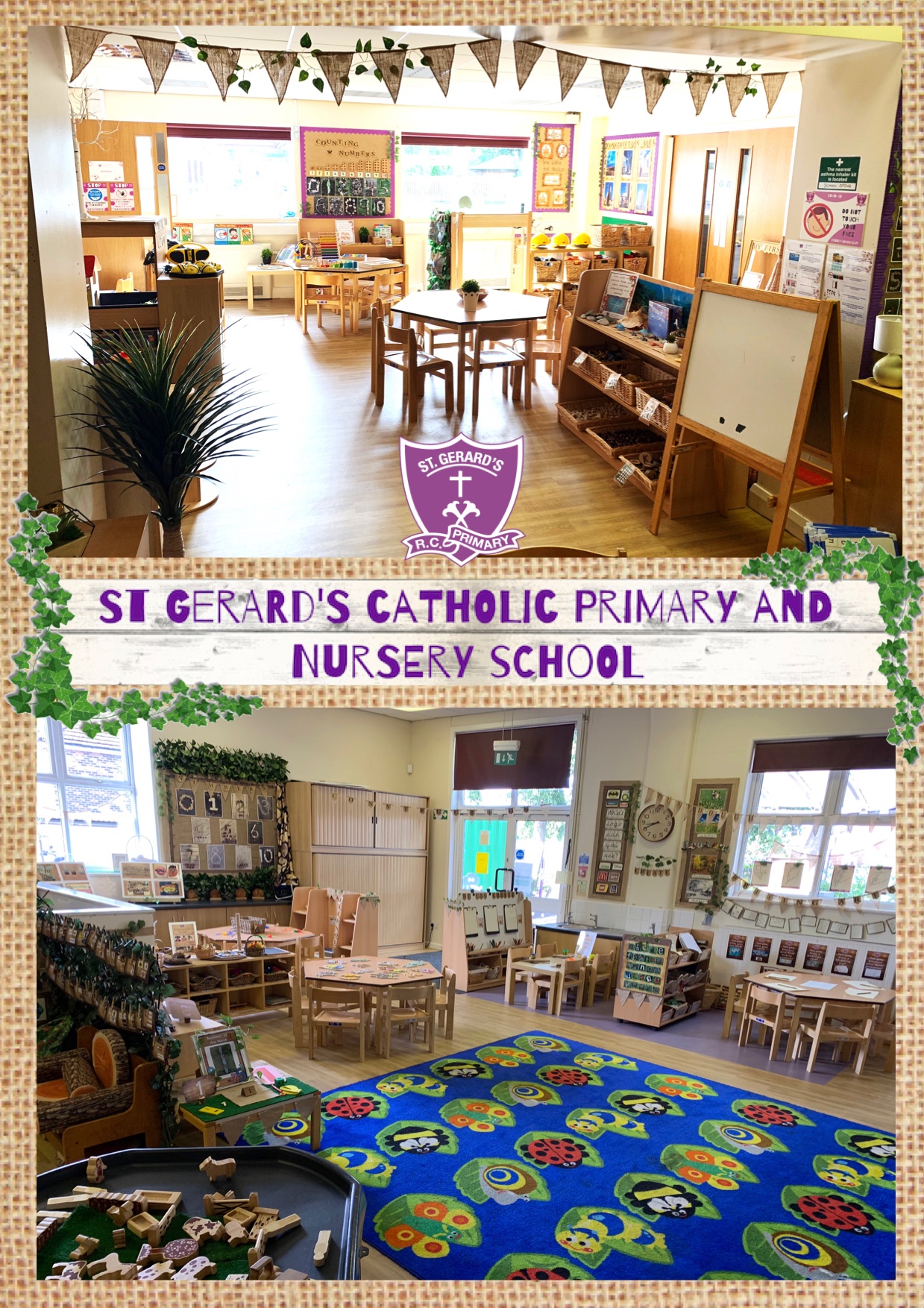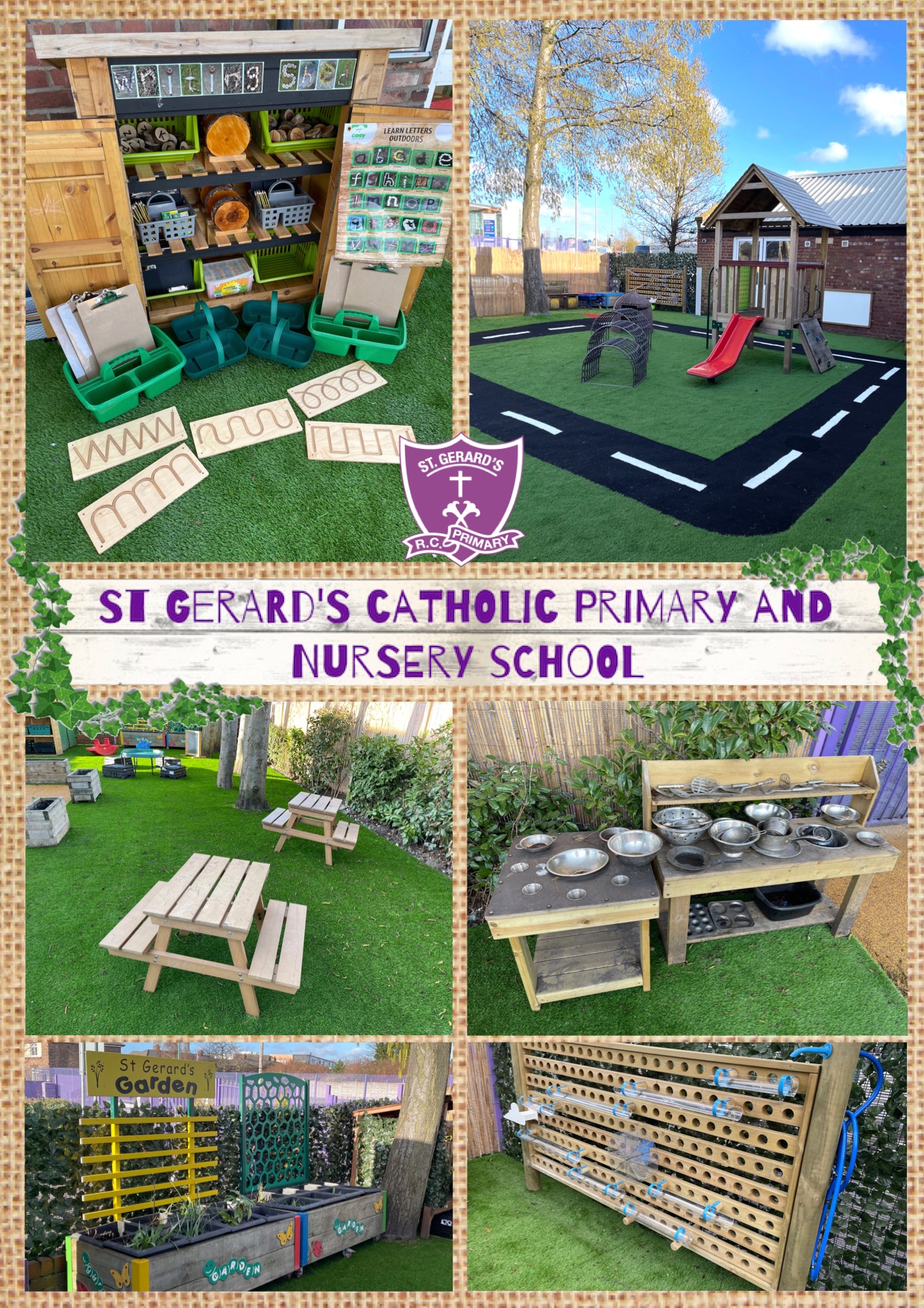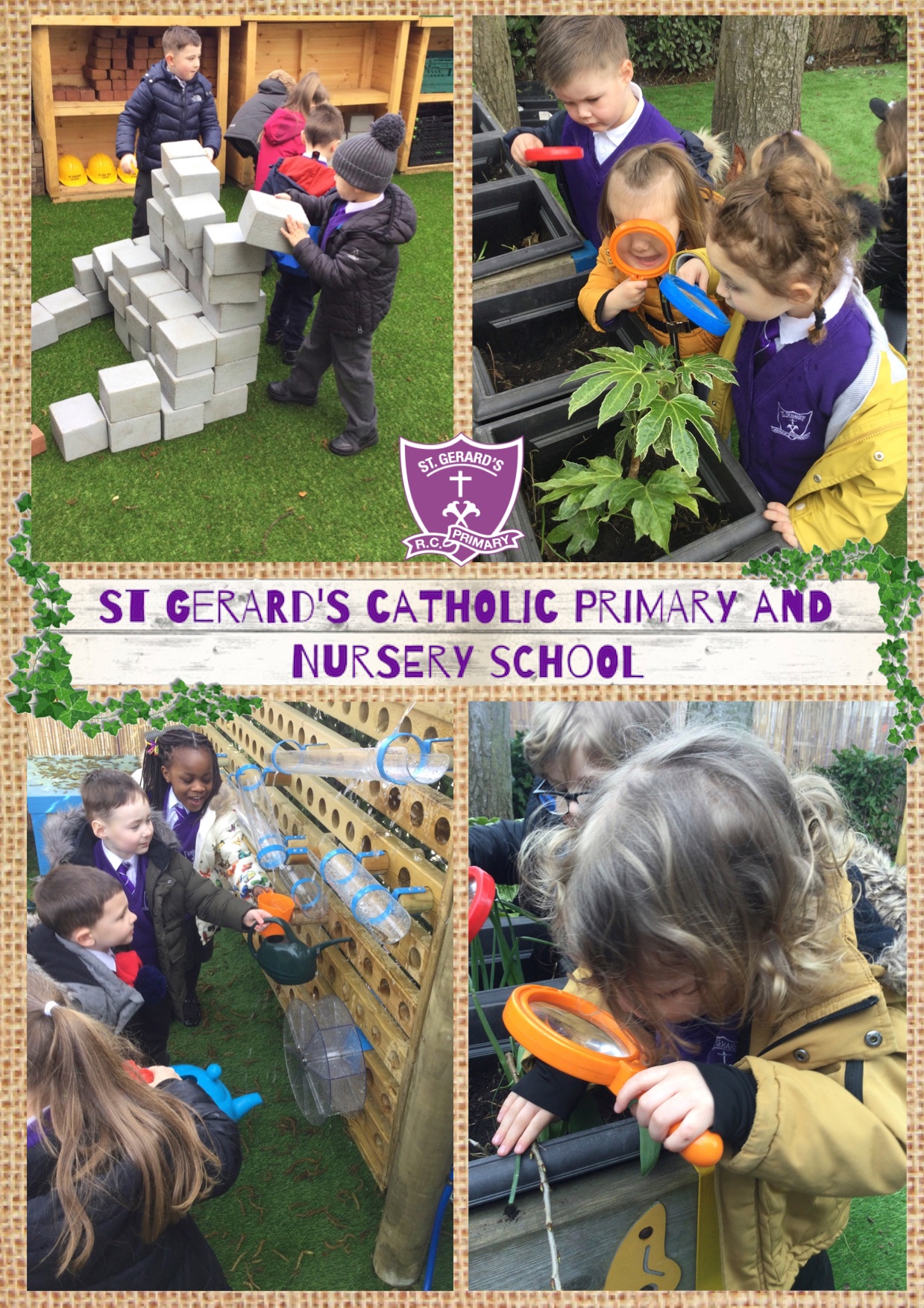 The Early Years Foundation Stage
In Nursery we follow the Early Years Foundation Stage curriclcum and deliver well planned daily activities alongside child initiated play, which supports the seven areas of the Early Years Foundation Stage, which are:
Personal, Social and Emotional Development
Physical Development
Communication and Language
Literacy
Mathematics
Understanding the World
Expressive Art and Design
We undertake regular observations throughout the day to ensure key group activities meet individual children's needs. We use an online learning journey 2 Simple to record development and achievements - also track their progress using the Early Years Outcomes document. Please note parents/carers are invited to contribute to their child's learning journey through observations, photographs and Class Dojo messages etc.
The Extended Entitlement (30 Hours)
The scheme - known as '30 hours free childcare' - will allow parents of three and four-year-olds to claim an extra 15 hours a week in free care - this will be an extension of the current universal entitlement of 15 hours per household.
This means you'll be able to claim up to 1140 hours of free childcare a year - instead of the current 570 hours cap. To qualify for the scheme, parents must both be working and each earning at least £120 a week (on average) and not more than £100,000 each a year - although this between you is fine.
To apply, you have to register through the new Childcare Choices website - but note that you won't be able to claim Universal Credit or tax credits on the latter.
Apply Here:
Free Child Care Information - Halton Borough Council

Please contact the school office for more information about starting our Nursery
Files to Download